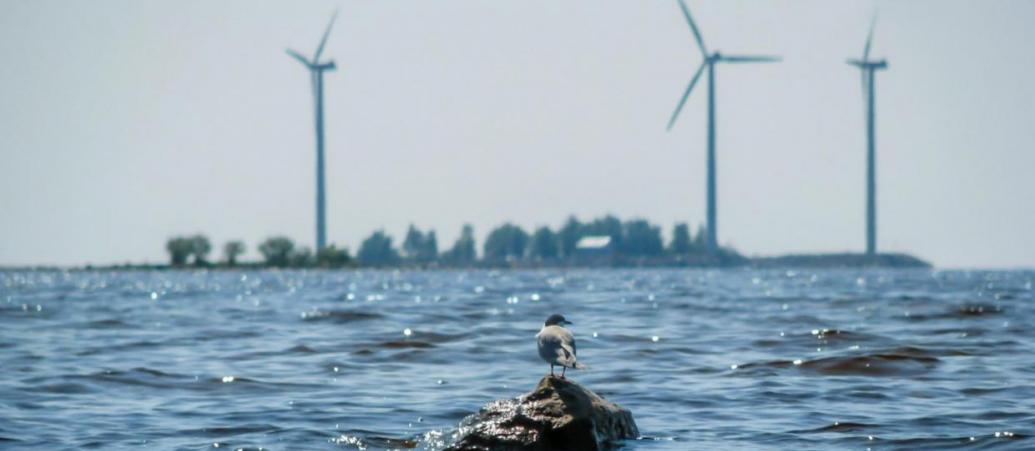 Interested in establishing business or looking for innovative green partner?
Ii is the capital of green and smart growth
Ii was awarded for the best climate action in Europe by the Commission (2017) and the Nordic Council of Ministers identified Ii as one of the best Bioeconomy cases in the Nordic Region.
Ii is home to windfarms, environmental technology, energy production, the rubber, plastics, packaging and construction industries, fine mechanics and metal companies, as well as their suppliers and partners.
Municipality of Ii has invested close to 2 million euros in cleantech procurements in 2012-2016 and since 2012 over 12 million euros have been invested in new development.
CircLab is Ii's new R&D environment for circular economy and nutrient recycling solutions, which will be situated in the technology centre Micropolis. The lab will be opened in 2020 and will include demonstration devices as well as a platform for a cluster of companies to develop future nutrient recycling technologies, products and services.
Services for Businesses
We're happy to provide a helping hand to support expanding your business operations. We thrive to make your landing as smooth as possible - close connections to the municipal organization and other key stakeholders makes setting up a business quick and effortless.
Looking for premises and properties?
Municipality owned Property Company Iilaakso ltd let and develop industrial facilities and business premises for companies all size. As an active supporter of green innovations, Iilaakso is a piloting premise in a 5G trial system for future IoT services as well as next generation energy measurement systems.
Contact: Iilaakso ltd, CEO Mr. Antti Tuomaala, tel. +358 40672 1389,

antti.tuomaala

[at]

iilaakso.fi
Looking for Growth, Development and Employment Services?
Regional development company Micropolis ltd boosts green and sustainable growth and investments. Our expertise covers environmental engineering and profitability calculations, service design and business incubatoring. Significant renewable energy implications are being activated with the assistance of EU funding programs producing new business opportunities and competence in the Arctic region.