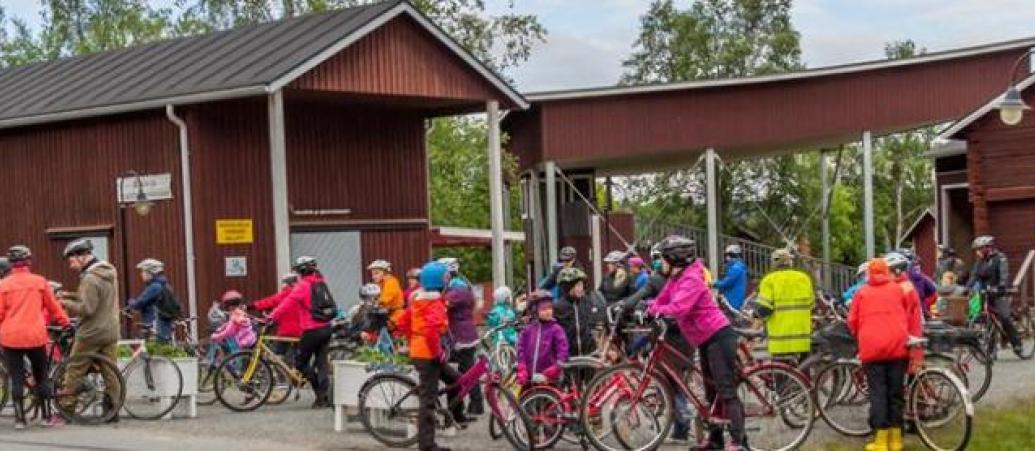 Seaside town with 10,000 residents and over 1,500 leisure apartments.
Ii is located 35 km north from the city of Oulu, along on the highway E75. The nearest airport and train station are in Oulu. Public bus runs to Ii from Oulu city center once a hour and takes about 50 minutes. See timetables:oulunjoukkoliikenne.fi/english
Housing
Looking for rental apartments in Ii? Iin Vuokratalot ltd is municipality owned company, that rents terraced house apartments in Ii and Kuivaniemi. In Ii there are 134 apartments and Kuivaniemi has a total of 68 apartments. The apartments are either double or tripled rooms and most of them also have an own sauna. The apartments are unfurnished but there is a refrigerator and stove in the apartment.
You can apply for a apartment by filling out an application form on our website: Iin Vuokratalot ltd
Daycare and Education
Basic education covers preschool and school years from 1 to 9. Ii's upper Secondary School is specialized in International Art. All education is free of charge (no tuition fees). Students are offered a warm meal per day. Ii was a first Municipal in Finland to ban energy drinks being sold to children under 15 year olds.
Health and Social Services
Oulu Arc (in finnish Oulunkaari) joint authority is a partnership to organize legal social and health services for the municipalities of Ii, Pudasjärvi, Simo, Utajärvi, and Vaala. The social and health services can be divided into family-, health- and senior citizen sectors, all of which have localized chiefs of services collaborating with the local foremen and staff.
The mission of the social- and health service management is to produce customer-oriented, effective and cost-effective social and health services. The services are fit in lifelong model based on customer-oriented processes using the predefined social- and health service principles. 
Medical care customer service: tel. +358 8 5875 6100, weekdays at 8 - 16.
Culture, nature, events and visiting sights
Two libraries (Ii and Kuivaniemi) are open to everybody and services are free of charge. You can get a personal library card if you are a Finnish resident.
Ii has plenty of opportunities for outdoor sports like skiing, swimming, running and biking for example in Illinsaari Outdoor area (address: Illinsaarentie 68, Ii). See recreation spots in Ii (map in Finnish): http://map.karttapalvelut.fi/tonttikarttaii/filters/uimarannat_leikkipaikat_liikuntareitit_luontokohteet_nuotiopaikat,-laavut-ja-kodat
History and our present day come together in old market place Wanha Hamina, which is one of Finland's oldest trading posts. Today the Wanha Hamina area hosts music concerts, plays and other celebrations. Local museum of Ii is open from June to the beginning of August, free admission.
See more on: visitii.fi/en
Share your moments #visitii #iihappens